Riad Dar Haven Informació
Descripció
Riad Dar Haven is a traditional guest house offering 9 spacious rooms and suites. Each room is uniquely decorated with a mix of modern and traditional styles, featuring hand carved wooden furniture with colonial and Berber influences. Start your day with a satisfying breakfast featuring local specialty produce and freshly squeezed juice. Unwind and treat yourself to Moroccan hammam, massage and beauty care onsite at Haven Spa. Relax with a book in the generous lounge areas. Take a dip in the tranquil courtyard swimming pool. Enjoy abundant sunshine on the rooftop terrace and linger over a pot of mint tea to watch the sunset over the Atlantic ocean. Enjoy Tamraght & Taghazout Bay beach side location, just 10 minutes walk to a fantastic sandy surf beach. Day trip adventures in Ida-Outanane hinterland are easily accessible and treasures such as Paradise Valley and Inzerki beehives beckon to be explored. In the evenings, feast on delicious Moroccan cuisine or watch a film in the indoor/outdoor cinema. In the winter months, get cozy next to the crackling fireplace. Or simply retreat to your room, wash away the day with a soak in the bathtub and make yourself a cup of tea or coffee in the privacy of your room. Our friendly staff will ensure your stay is a memorable one. Popular local activities include surfing, yoga, horse and camel riding, golf, hiking and quad biking. Tamraght village is situated 15 kms north of Agadir city and just 45 minutes drive from Agadir International airport.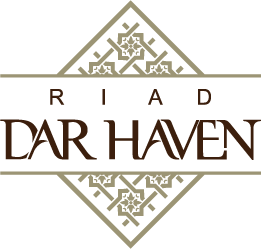 Intal.lacions
Aire condicionat
Instal·lacions de bellesa o spa
Entreteniments disponibles a l'establiment
Wifi Gratis
Internet alta velocitat
WIFI
Botigues/Boutiques
Piscina a l'aire lliure
Terrassa al terrat
Gandules o cadires de platja
Sala d'esmorzars
Servei de massatge
Terrassa per prendre el sol
Càmera de vigilància en zones comunes
Càmera de vigilància fora de la propietat
Esmorzar servit en el restaurant
Biblioteca
Instal·lacions de negocis
Menjador
Esmorzar Continental
Dinar
Sopar
Esmorzar gratuït
Opcions vegetarianes
Opcions veganes
Opcions Halal
Activitats i experiències
Observació d'animals
Observació d'aus
Ciclisme
Ballar
Gastronomia
Ciclisme de muntanya
Museus / galeries
Escalada
Caminant
Polítiques
Entrada

15:00 (Recepció oberta 24 hores)

Entrada anticipada disponible sota petició

Sortida

Sortida tardana disponible sota petició

Política Infantil

S'admeten nens

Política de fumadors

No fumar

Mascotes

No s'admeten mascotes

Parties Allowed

Parties not allowed
Termes i condicions de reserva
Direccions
Air

desde

Agadir-Al Massira Airport

(40,0 Km)

This guest house is 40 km from Agadir-Al Massira Airport and a 15-minute drive from Agadir city centre. Local activities include surfing at the beach, camel rides and quad bike tours.
Desplaci's cap amunt