Comentaris
Hocus Pocus Tiny Hotel
(16 Comentaris dels hostes)
94%

Ho recomanaria
Resum de les Evaluacions
4,9

Valor

4,4

Amabilitat

3,9

Neteja

4,7

Intal.lacions

4,7

Servei

3,9

Ubicació

4,8

Esmorzar

2,0
Hocus Pocus Tiny Hotel Informació
Descripció
Our passion for history, magic, culture and authenticity engaged us as business partners in a mission to allow you to be part of a special and unique experience in a perfect scenario designed for younger and older, for families and friends, for kings and dragons all blessed with spells.. The Hocus Pocus York includes 5 stunning 'themed' suites, all with private bathroom, designed following a primary purpose of getting the rest you need, in a relaxing and magical atmosphere forgetting the outside buzz of the city that never sleeps. Whatever you choose, we aim to earn a place in the hearts and minds of romantics and poets. The Magic is on your fingertips, will add a smile on your face and will give you the right mood for a romantic bespoke experience. Just follow the instructions! The Hocus Pocus magic will make an indelible mark on your heart. Every aspect of your stay is meant to take you back in time embraced by magical elements and enchanted atmosphere. From the ground floor to the top floor, each room, uniquely decorated and named is telling a story: a story of sorcery, of time travelling, of alchemy or of the power of magic spells under the Moon Light accompanied by surreal sounds composed for this location only. Hocus Pocus hotel is a must-stay for history buffs since the 14th of June 2022 when has opened its doors to guests for the first time. The building walls have a historic legacy, surviving storms and fires, lately being restored and preserved with extraordinary diligence and attention to detail. If you believe in magic, book your room with us and keep this secret for yourself! Shhh…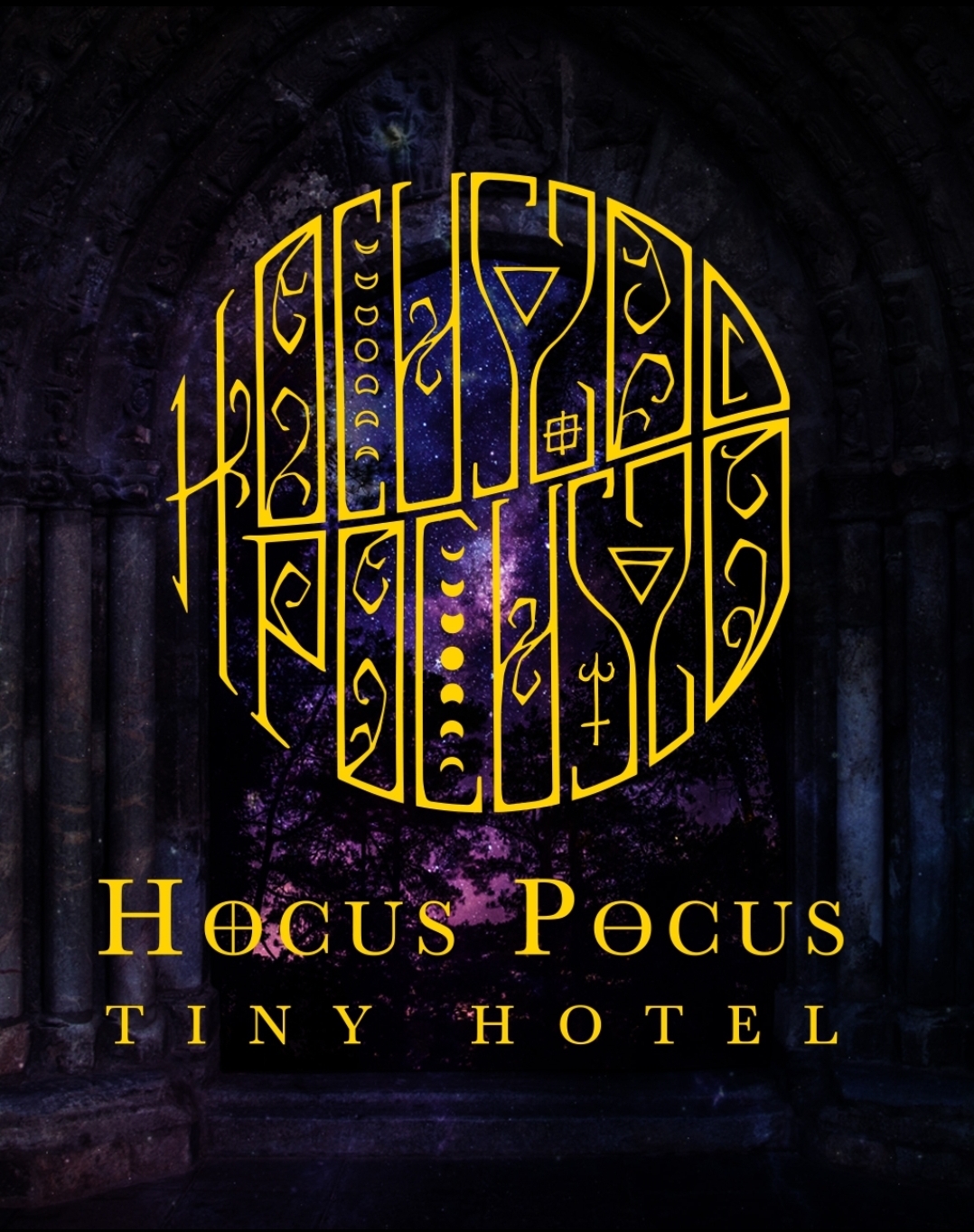 We are passionate about history, magic, tourism, construction and making people happy. What you see in our Tiny Hotel is the result of a combined vision, all designed to make you feel like you-re really staying in, and are an actual part of somewhere as magical and historical as York. Your magical experience with us will continue over the night as well.
Hocus Pocus Tiny Hotel has been welcoming guests since juny 2022
Intal.lacions
Internet d'alta velocitat gratuït
Wifi Gratis
Aparcament per a Bicicletes
WIFI
Alarmes d'incendi amb llum
Caixa forta
Càmera de vigilància en zones comunes
Càmera de vigilància fora de la propietat
Lloguer de bicicletes
Instal·lacions de negocis
Activitats i experiències
Navegació
Ciclisme
Ballar
Gastronomia
Carreres de cavalls
Museus / galeries
Discoteques
Compres
Teatre
Caminant
Aventura
Concerts, música
Diversió familiar
Museus de ciència/història
Tractaments corporals
Treball en equip
Polítiques
Entrada

Sortida

Política Infantil

S'admeten nens

Política de fumadors

No fumar

Mascotes

No s'admeten mascotes

Parties Allowed

Parties not allowed

Quiet Hours

Quiet hours between 22:00 and 07:00
Termes i condicions de reserva
Direccions
Bus

desde

Station of York

(0,8 milles)

The nearest Bus station to Hocus Pocus is Stonebow, just opposite Shambles.

If you decide to walk, is just a 15 minutes walk through the city centre.

Air

desde

Manchester Airport

(60,0 milles)

There is a train to York almost every 30 minutes from Manchester Airport.
Desplaci's cap amunt