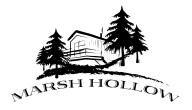 Pinewood Cabin at Marsh Hollow
Banyera / dutxa combinada
Pinewood Cabin is a handcrafted log cabin with a cathedral ceiling living room, bedroom with queen-size bed, air bed on request, bath with s ...
Més informació
Descripció
Pinewood Cabin is a handcrafted log cabin with a cathedral ceiling living room, bedroom with queen-size bed, air bed on request, bath with shower & tub, & well-equipped kitchen. Partially covered deck includes a HOT TUB. Pet friendly & Wi-Fi, of course.
Intal.lacions
Intal.lacions
Aire condicionat
Despertador
Telèfon de marcació directa
S'admeten mascotes
Reproductor de CD / DVD
Connexió a internet d'alta velocitat gratuïta
Punt d'accés a Internet
WIFI gratuït
No fumadors
TV per cable o satèl·lit
Instal·lacions per preparar te i cafè
Connexió a Internet d'alta velocitat
Connexió a internet wireless
Cuina
Sala d'estar
Menjador
Moqueta
Sofà
Detector de monòxid de carboni
Farmaciola de primers auxilis
Extintor
Torradora
Microones
Estris de cuina
Aparell de cuina
Roba de llit subministrada
Mobiliari exterior
Copes de vi
Cafetera
Accés a caixa forta
Detector de fum
Graelles per a barbacoa
Forn
Productes de neteja
Taula de menjador
Paperera
Televisor de pantalla plana d'alta definició (HD)
Reproductor Blu-ray
Banyera d'hidromassatge
Comentaris
Pinewood Cabin at Marsh Hollow
(56 Comentaris dels hostes)
100%

Ho recomanaria
Resum de les Evaluacions
4,9

Valor

4,9

Amabilitat

4,9

Neteja

4,9

Intal.lacions

4,9

Servei

4,9

Ubicació

4,9

Esmorzar

0,0
Pinewood Cabin at Marsh Hollow Informació
Descripció
Pinewood Cabin is located at Marsh Hollow, a 34 acre private retreat, offering woods to explore, a shallow creek to splash through and more. Our roomy Pinewood log cabin features a bedroom with a queen-size bed, bathroom with shower and tub, and a well-equipped kitchen. An air bed is also available upon request. The living room, with a cathedral ceiling, includes room for a queen-size air mattress if requested. The cabin sleeps 1-4, perfect for a couple or small family. AC and heat are provided with a ductless system, but a cheery gas "wood" stove will also warm your stay (in season). Step down from the main deck to the hot tub deck for a soothing soak, then slip into a plush Marsh Hollow robe. 10,000 acres of forests, gorges, cliffs and caves await you in the Hocking Hills. Marsh Hollow is close to all of the major attractions: Rock House, Conkles Hollow, Old Man's Cave, Cedar Falls, Ash Cave...and more! Pet Friendly and free Wi_Fi! Please visit https://marsh-hollow.com/pet-friendly/ for more information 100 satellite channels on HDTV. Items we furnish: Bedding, bathmat, towels, washcloths, dishes, pots, pans, silverware, coffee pot, toaster, blender, liquid dish detergent, paper products (e.g. toilet paper, paper towels, napkins), hairdryer. Suggested items to bring: Insect repellent (in season), toiletries, rain gear, hiking boots (with Yak-Trax or spikes in winter), CDs, DVD's, all food including condiments, small bag of ice. While perfectly safe to drink, the water in the cabin is from a well. If you are bringing a dog: Make sure your dog has been treated with a flea and tick preventive medicine. Bring food and water bowls, leash and rags/towels for wiping or drying your dog before entering the cabin.
Thank you for visiting our Pinewood Cabin at Marsh Hollow listing. We have owned the Marsh Hollow property since 2002 and every year, we try to make it a little bit better. We began renting Pinewood Cabin to guests in 2003. In 2013, we added the beautiful Amish-built Shadyside Cabin, and in 2014, John Grogan joined us as Operations Manager. In 2016, we added 20 acres to the Marsh Hollow property, along with "The Cottage." Since we are local, we are available to answer your questions and take care of unexpected issues, which rarely occur. We can also advise you on the Hocking Hills trail system, special activities such as ziplining, horseback riding, canoeing, rappelling & rock climbing and most importantly dining! We have lived in the Hocking Hills since 1994 and would love to share our little corner of the world with you.
Intal.lacions
Aire condicionat
Zona de barbacoa / pícnic
Libres, DVDs, jocs
Internet d'alta velocitat gratuït
Wifi Gratis
Internet alta velocitat
WIFI
Cuina / cuina americana
Llar de foc exterior
Aparcament
Aparcament a l'establiment
Aparcament gratuït
Activitats i experiències
Observació d'animals
Observació d'aus
Caminant
Cartes, jocs de taula, vídeo jocs
Diversió familiar
Jocs, escacs, cartes
Vida salvatge
Senderisme
Polítiques
Entrada

Sortida

Política Infantil

S'admeten nens

Política de fumadors

No fumar

Mascotes

S'admeten gossos

Parties Allowed

Parties not allowed
Termes i condicions de reserva
Direccions
Road

desde

Laurelville OH

(7,5 milles)

Pinewood Cabin at Marsh Hollow is located approximately 7 1/2 miles southeast of Laurelville OH. Complete driving directions will be provided with pre-arrival instructions.
Desplaci's cap amunt