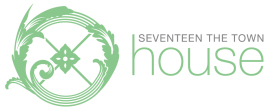 Seventeen The Town House - Luxury Town House
Banyera
Banyera / dutxa combinada
The Town House offers our guests the unique experience of staying in a pretty 1810 Georgian Grade II listed house. The house offers quiet, b ...
Més informació
Descripció
The Town House offers our guests the unique experience of staying in a pretty 1810 Georgian Grade II listed house. The house offers quiet, beautiful and spacious accommodation over three floors, sleeping 7 guests with an abundance of period charm and character. The house, garden & summer house have been lovingly refurbished to a high standard equipping them with everything you will need for the perfect & memorable stay in Bath. Set back from the road with a private gated drive.
Intal.lacions
Intal.lacions
Despertador
Escriptori
Alarma d'incendis amb llum
Planxa
Servei de planxa
Nevera
Caixa forta
Telèfon
Reproductor de CD / DVD
Connexió a internet d'alta velocitat gratuïta
WIFI gratuït
Assecador
No fumadors
Roba de llit hipoalergènica
TV amb canals gratuïts
TV per cable o satèl·lit
Instal·lacions per preparar te i cafè
Connexió a Internet d'alta velocitat
Connexió a internet wireless
Cuina
Estufa de ceràmica / ferro colat
Ventilador
Penjador de roba
Armari
Armari vestidor
Zona d'estar
Sala d'estar
Menjador
terra parquet, rajoles, pedra
Moqueta
Sofà
Accessibilitat limitada
Detector de monòxid de carboni
Farmaciola de primers auxilis
Targeta d'emergència / instruccions
Extintor
Connectors USB / estació de càrrega
Servei de transmissió de pel·lícula / TV
Rentadora
Secadora
Rentaplats
Torradora
Microones
Estris de cuina
Aparell de cuina
Roba de llit d'alta qualitat
Mantes addicionals
Matalàs Memory foam
Roba de llit subministrada
Cortines / persianes opaques
Entrada privada
Sala de jocs
Pati
Mobiliari exterior
Menjador a l'aire lliure
Copes de vi
Bullidor elèctric
Cafetera
Caixa forta per a portàtil
Radio
Bressol de viatge
Accessible a través d'escala
Accés amb clau
Accés a caixa forta
Detector de fum
Graelles per a barbacoa
Forn
Estenedor de roba
Escriptori gran
Productes de neteja
Taula de menjador
Es subministra ampolla d'aigua
Fruita subministrada
Xocolata / galetes proporcionades
Paperera
Habitacions connectades
Telèfon sense fil
Televisor de pantalla plana d'alta definició (HD)
Llit d'altura accessible
Comentaris
Seventeen The Town House
(1 Comentaris dels hostes)
100%

Ho recomanaria
Resum de les Evaluacions
Casa de poble

5,0

Valor

5,0

Amabilitat

5,0

Neteja

5,0

Intal.lacions

5,0

Servei

5,0

Ubicació

5,0
Seventeen The Town House Informació
Descripció
Seventeen The Town House is over 150 years old located in one of the most historic areas of Bath. Beautifully redecorated and smartly refurnished "Hotel Style" throughout enhancing all its traditional features to preserve its heritage in this peaceful part of Bath. Just a short walk into central Bath for architecture, culture, Thermae Spa, dining and boutique shops. We offer hotel style service & accommodation throughout the house. The perfect place to stay for all occasions and those looking for extra touches for a special stay. Locally sourced welcome hamper, teas, coffee and milk on arrival. Personal concierge throughout your stay, luxurious beds with high thread count white bed linen, rain showers & roll top bath with luxury soft white Egyptian cotton towels, well equipped kitchen for a chance to cook or use our private chef, underfloor heating in the kitchen and lower ground bathroom, Natural Bath & Body Bramley Products, Aromatherapy products throughout the house for guests use during their stay. Comfortable sofas, cushions and throws along side high speed WIFI, wide screen TV with BT Vision, BT Sport package, BBC iplayer for Catch up TV, complimentary NETFLIX and SONOS speakers, Bluetooth/Digital radio, CD player and DVD player. Gorgeous garden Summer house, deckchairs in the garden, BBQ area and a terraced out door dining area with views from the top of the garden over towards National Trust Landscape and Bath Abbey.
This beautiful 1810 Georgian townhouse offers hotel style accommodation in the centre of Bath. The house is operated by a Professional Holiday Property Owner Manager of Seventeen The Town House. A Special Boutique place to stay in Bath with concierge service. Experience staying in this beautiful Grade II listed Georgian Town House in central Bath for any occasion, special celebration, bridal party or boutique wedding. We can assist guests with planning their stay in Bath.
Seventeen The Town House has been welcoming guests since agost 2016
Intal.lacions
Zona de barbacoa / pícnic
Libres, DVDs, jocs
Entreteniments disponibles a l'establiment
Internet d'alta velocitat gratuït
Wifi Gratis
Servei de porteria
Casaments i festes privades
Internet alta velocitat
WIFI
Servei de benvinguda
Servei d'entrades
Serveis de neteja
Servei de diaris
Servei de transport
Terrassa
Gandules o cadires de platja
Para sol
Caixa forta
Sala de jocs
Cuina / cuina americana
Terrassa per prendre el sol
Lloguer de bicicletes
Servei de compra de comestibles
Aparcament
Aparcament a l'establiment
Aparcament gratuït
Aparcament exterior
Estacionament amb reserva anticipada
Estacionament accessible
Instal·lacions infantils
Dispositiu d'escolta de bebè
Llibres infantils, vídeos, jocs
Cadireta trona
Instal·lacions de negocis
Activitats i experiències
Navegació
Bolera
Piragüisme
Ciclisme
Gastronomia
Golf
Camp de pràctica de golf
Golf - miniatura
Caiac
Museus / galeries
Discoteques
Compres
Pista de tennis - a l'aire lliure
Teatre
Caminant
Activitats aquàtiques
Tast de vi
Concerts, música
Cuina
Diversió familiar
Jocs, escacs, cartes
Misteri d'assassinat
Senderisme
Polítiques
Entrada

Entrada anticipada disponible sota petició

Sortida

Sortida tardana disponible sota petició

Política Infantil

Admet infants i nens

Política de fumadors

No fumar

Mascotes

No s'admeten mascotes

Parties Allowed

Parties not allowed
Termes i condicions de reserva
Direccions
Train

desde

Bath Spa Train Station

(1,0 milles)

Prior to booking trains look at the Train Railcard options for discounts when you travel in families or groups. 




Intercity trains UK wide are available to Bath Spa Train Station which is a short 5 minute taxi journey to the house.https://www.thetrainline.com/ . See Taxi information to book a taxi on arrival. Usually there are a number of taxis outside the station. CASH only payments for taxi unless you have the APP.


Eurostar trains from Paris and Amsterdam arrive at London Paddington Station. https://www.eurostar.com/uk-en Passengers can connect with a direct train to Bath Spa from London Paddington in 1.5hr. Car Hire is possible at London Paddington Station.The drive to Bath is around 3hrs.

Please enquire about parking at the house Bath Council have made changes to parking fees for all guest accommodation in Bath including hotels.

 

Road

desde

Bath

(1,0 milles)

We provide driving instructions with GPS or Google Map link for Seventeen The Town House to ensure guests have the correct location. Click the MAP link above for GPS location.

Please enquire about parking, Bath Council have made changes to parking fees for all guest accommodation in Bath including hotels. 

Bus

desde

Bath

(1,0 milles)

National Express operate to and from Bath main bus station which is next to Bath Spa Train station.

Buses connecting to Bristol Airport can connect at this bus station for bus local connections. To Book National Express https://www.nationalexpress.com/en 

Air

desde

UK Airports

(15,0 milles)

Bristol Airport has no direct train links with Bristol or Bath Spa train stations.


There are two choices for travelling to Bath from the airport. Contact us and we can organise a PRIVATE TAXI transfer for up to 7 guests, this is cost effective for a group vs local bus transfer or book the airport bus connecting Bristol airport to Bath city centre.  https://www.bristolairport.co.uk/to-and-from-the-airport/bus-and-coach 

Once you reach Bath city centre you can either take a taxi or walk to the house. Please see information on Taxi service in Bath.

Heathrow Airport: Take the Heathrow express train to London Paddington train station and then take a direct train to Bath Spa Station. Book tickets using https://www.thetrainline.com/ . At Bath Spa book Abbey Taxis/V Cars  - Cash payments only if you do not have the APP. https://www.v-cars.com/

Boat

desde

Ferry Terminal

(100,0 milles)

If you are travelling by ferry to the United Kingdom you can either hire a car at the arrival ferry port or we can organise a private driver from Fishguard or UK south coast ferry ports for your transfer to Seventeen The Town House, Bath. 

Bus

desde

Camden Road Bus

(0,25 milles)

Road

desde

Bath Spa Train Staion

(1,0 milles)
Desplaci's cap amunt