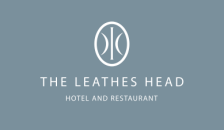 Comentaris
The Leathes Head Hotel
(116 Comentaris dels hostes)
96%

Ho recomanaria
Resum de les Evaluacions
4,4

Valor

4,4

Amabilitat

4,8

Neteja

4,8

Intal.lacions

4,4

Servei

4,8

Ubicació

4,9

Esmorzar

4,6
The Leathes Head Hotel Informació
Descripció
Welcome to The Leathes Head, a luxury eleven bedroomed Edwardian Country House Hotel, situated in the unspoilt Borrowdale Valley and past winner of Cumbria Tourism Small Hotel of the Year. The hotel is set amongst three acres of private grounds and is surrounded by stunning scenery, meandering rivers and some of the most spectacular fells in North West England. With superb views across the valley and easy access to Keswick, this is the perfect place for a relaxing break. The entire Borrowdale Valley is ringed by glorious fells known and loved by seasoned walkers. Lake cruises, water sports, mountain biking trails and plenty of other Lake District activities are all within easy reach of the hotel.
An Historic Cumbrian Hotel with Edwardian Elegance THE LEATHES HEAD IS A BEAUTIFUL EDWARDIAN PERIOD COUNTRY HOUSE HOTEL BUILT IN 1909 IN THE HEART OF THE BORROWDALE VALLEY. Built as a home for Edith Hellon, the daughter of a Liverpool ship-owner, the house was constructed of locally sourced slate. Its setting, amid glorious landscaped grounds on a lovely grassy knoll, ensured its spectacular views. Edith never married, and in 1938 she gave some of the surrounding land to the National Trust before selling the house. She died in 1940 in Egremont, Cheshire and is buried in the Hellon family tomb in St. Hilary's, Wallasey. Since then the house has been extended and established as a hotel. It retains the character of the Edwardian Residence, with carefully restored original features apparent from the moment you enter. To this day there are still unique parts of the house that haven't changed over the years. Our beautiful tiled entrance hall floor was hidden under carpet for the past 50 years, and for a floor that is over 100 years old it is in amazing condition.
Intal.lacions
Consigna de maletes
Bar
Libres, DVDs, jocs
Wifi Gratis
Saló
Restaurant
Servei d'habitacions
Trucada despertador
Aparcament per a Bicicletes
Servei de bugaderia
Jardí
Terrassa
Màquina de gel
Para sol
Terrassa per prendre el sol
Esmorzar servit en el restaurant
Aparcament
Aparcament a l'establiment
Aparcament gratuït
Aparcament segur
Punt de recàrrega de cotxe elèctric
Estacionament accessible
Instal·lacions de negocis
Menjador
Esmorzar complet
Sopar
Esmorzar
Esmorzar Anglès / Irlandès
Esmorzar saludable
Mitja pensió
Opcions vegetarianes
Opcions veganes
Opcions sense gluten
Activitats i experiències
Observació d'aus
Navegació
Piragüisme
Ciclisme
Gastronomia
Pesca
Pesca amb mosca
Excursions a cavall
Caiac
Ciclisme de muntanya
Ràfting
Escalada
Vela
Teatre
Caminant
Activitats aquàtiques
Aventura
Motxillers
Esports de muntanya
Refugi
Esports aquàtics
Vida salvatge
Parapent
Senderisme
Polítiques
Entrada

Sortida

Política Infantil

Només adults

Política de fumadors

No fumar

Mascotes

No s'admeten mascotes

Parties Allowed

Parties allowed including bachelor parties
Termes i condicions de reserva
Direccions
Road

desde

M6

(16,0 milles)

Travelling to Borrowdale by Car:
SATNAV POSTCODE: CA12 5UY
SOME SATNAVS MAY TRY TO DIRECT YOU TO ANOTHER HOUSE HOWEVER PLEASE CONTINUE ALONG THE ROAD ANOTHER 200 METRES.
Come off the M6 motorway at junction 40 signposted Penrith
Follow signs for the A66 Keswick for around 16 miles
At the roundabout, take the 1st exit onto Crosthwaite Road / A5271
Turn left onto High Hill / A5271 and continue until the roundabout
Turn right onto the B5289 for Borrowdale
Go straight on through the 1st roundabout and turn right at the 2nd
Continue down the Borrowdale Valley for 4 miles
Turn left up the driveway, the hotel is set back from the road


Train

desde

Penrith

(16,0 milles)

Travelling To Borrowdale By Train:
The closest main line station to the Hotel is at Penrith, on the West Coast line. From the station, you can either take a taxi directly to the hotel which will take around 40 minutes and cost around £40.00. Or catch the X4 or X5 bus that runs to Workington via Keswick, alight at Booths supermarket in Keswick. From there you then catch the number 78 bus service that runs down the Borrowdale Valley and this will be able to drop you right at the front entrance.


Desplaci's cap amunt